About the 5-Actions Program™
The 5-Actions Program™ is based on scientific research that has shown that the best outcomes from addiction treatment come from three factors:
Healing relationships
Having the right expectations about the nature of the problem and the solution
Engaging in the right interventions, at the right time, over a long enough period of time
The program incorporates this framework by:
Encouraging use of healing relationships throughout all modules (including resources to participate in free online/virtual recovery meetings)
Offering key insights about the nature of addiction that link with specific interventions, so you better understand how to optimize your change efforts
Organizing interventions into five action categories, where each action represents a wide range of interventions, tools and evidence-based practices
Because healing from addiction requires patience and time, this program was designed to function like a roadmap, offering you guidance and direction on what interventions to use for which problems, and when to use them.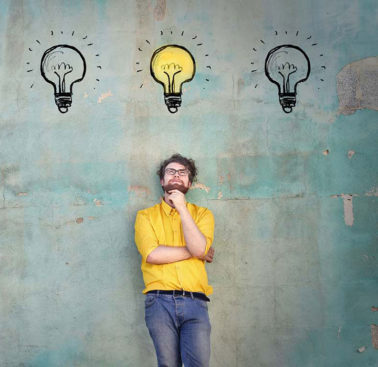 Creating Your Best Life
You are more than your addictions. A lot more. A common pitfall of most treatment programs is that they focus too much on addressing the problem of addiction, and miss opportunities to help you understand how to use your precious life energy to create what you are most meant to do with your life.
The 5-Actions Program™ helps you understand why solving life problems is not the same thing as creating your best life. Incorporating lessons from the field of positive psychology, you will learn that overcoming addiction requires engaging your innate creative talents to feel alive and contribute to making the world a better place to live.
A Program for All Addictions
The 5-Actions Program™ addresses all addictions, substance and behavioral, as a package of behavior, because most people who struggle with addiction suffer from multiple addictions. Research has shown that despite differences in addictive drugs and behaviors, all hijack the brain and behavior in similar ways. So, intervening on one addiction while leaving others unaddressed, results in poor outcomes and high relapse rates.
Addictions also share similar roots, including attachment challenges, adverse childhood experiences, and co-occurring disorders that require intervention. Having different programs to address different addictions when the roots for them all are similar, is not a productive use of your time and energy.
Overview of the 5-Actions™
The 5-Actions are not a specific intervention or treatment, nor are they five specific actions that you do. They represent five broad categories of actions that each contain many interventions and evidence-based practices.
Think of the 5-Actions as an organizational system and a way to group all the various things you may do at different times on your journey out of addiction.
Action 1: Motivate. The program starts with motivation, which is the fuel necessary to keep you focused, energized, and committed to achieving your goals. To a large extent, addiction is a motivational problem, where the positive experiences from use of substances or addictive behaviors lead to brain changes that eventually hijack your motivational fuel tank. It's why starting with motivation, and learning how to realign it in the direction of positive change, is so critical.
Action 2: Evaluate. It's really hard to overcome addiction if what's driving it remains unknown, or you fail to address all addictions as a package of behavior. This program helps you evaluate all addictions in your life, and the underlying drivers that keep you stuck. Even more, you'll evaluate your strengths and virtues, because you are so much more than your addictions. The output of Action 2 leads to interventions that are organized into three action categories: resolve, manage and create.
Action 3: Resolve. This group of interventions focuses on both immediate and more complex problems in your life that have a solution, that you can resolve. Immediate problems include being homeless, suicidal, or in need of detoxification. Problems that require more time to resolve include trauma, developmental gaps, and toxic shame and grief. At this point you might be wondering whether addiction is a problem to resolve? It depends. For some who are quite early in their addiction history and have relatively few complicating issues, it's likely that addiction can be resolved. However, for most addiction is a problem that requires patience and discipline, best managed over a longer period of time.
Action 4: Manage. Interventions in this category are focused on problems for which is there is no identifiable resolution, which means they require management during the course of your life. Examples include chronic medical conditions, some mental health disorders, and yes for most, addiction. Tools and resources here also target issues that are not really problems, but part of everyday life, like stress, sleep, and diet. In this program, you'll learn to manage these things with various approaches, and find that certain tools like meditation and exercise are beneficial across all life-long challenges.
Action 5: Create. While the last two actions were about resolving and managing problematic symptoms in your life, this action is all about helping you create the best version of yourself possible. The energy and process of creating anything – music, art, a business, a solution to climate change – is very different than the energies we use to resolve or manage problems. The tools and practices you will learn in this program draw heavily on the field of positive psychology and are critical to helping you move beyond addiction and embrace the life you were meant to lead.