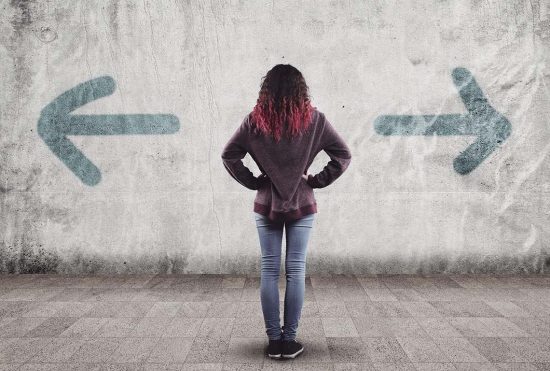 Why is the program FREE to use?
Because it is funded by New Mexico Human Services Department, Behavioral Health Services Division.
Is the 5-Actions Program™ a replacement for addiction treatment?
No. This program does not replace professional or expert treatment. It's a self-guided roadmap designed to help you better understand and address problems related to alcohol, other drugs, and/or behavioral addictions.
It encourages use of traditional treatment, self-help groups, and other interventions shown to be effective in reducing or stopping problematic behaviors. Because over 90% of people who could benefit from treatment don't receive it, this program fills a much needed gap by offering you an online, self-guided change program with 24/7 crisis and peer-recovery phone support.
Can physicians, prescribers of addiction medications, and other healthcare workers refer patients to the 5-Actions Program™?
Yes! Because all citizens of New Mexico have free access to the program, it offers another option for learning about addiction and how to address as a challenge. If you work in the healthcare field and would like more information on using the program in your practice, please contact us.
What is the evidence that the 5-Actions Program™ works?
The program's primary goals are to help you better understand problems with substance use and/or behavioral addictions, and implement a plan to effectively address these issues in your life. If you watch the videos, complete the self-assessments, and follow-up on the suggested resources, you will undoubtedly accomplish the goals of the program.
If your question is more directed at how well the program works to help you overcome addiction – or change your behavior – at this time it has not been tested in a randomized clinical trial. But plans to assess such outcomes are in the works, and we'll update you when we know more.
You should know that while many programs on the market claim many things, few well designed studies have assessed digital health and digital therapeutic outcomes for addiction.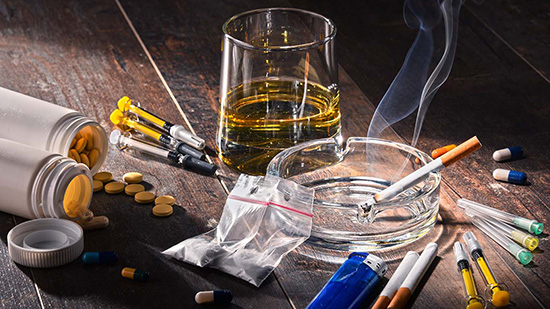 Why does this program address all addictions when other programs focus on specific addictions?
Most people who struggle with addiction suffer from multiple addictions, all of which hijack the brain and behavior in similar ways. So, intervening on one addiction while leaving others unaddressed, results in poor outcomes and high relapse rates.
Addictions also share similar roots, including attachment problems, adverse childhood experiences, and co-occurring disorders that require intervention. Having different programs to address different addictions when the roots for them all are similar, is not a productive use of your time and energy. Also, most effective interventions are not specific to one addiction, but work equally well across both substance and behavioral addictions.
What's included in the program?
The 5-Actions Program™ includes over 100 videos, 3-5 minutes in length, organized into learning modules. In total, there is about 6.5 hours of engaging content. Most videos also include links to additional resources such as TED Talks, books, and downloadable tools.
The program also includes extensive self-screening and assessment tools to help you identify problems with substance use and/or behavioral addictions in your life. The tools are not diagnostic, but may help you identify issues that contribute to your ongoing struggles. And if indicated, they will encourage further evaluation by treatment professionals.
What are the 5-Actions™?
See About page
How long do I get access to the program?
Once you enroll, you have unlimited access under the terms and conditions of the program.
Does this program address the underlying drivers or roots of addiction?
Yes. If you are to successfully overcome addiction, its critical that you understand the origins of your addictions, and the underlying factors that continue to perpetuate your behavior today. Among the most powerful underlying leverage points for change include insecure attachment, untreated trauma, and unaddressed co-occurring disorders, all of which are addressed in the 5-Actions Program™.
How long does the program take to complete?
That's up to you. The program includes over 6 hours of video content, downloadable assessment and treatment tools, and links to many external resources. Because addiction for most is a problem requiring long term management, the program is designed as a tool to be utilized over a long time frame.
What about self-help programs like 12-step and SMART?
The 5-Actions Program™ is not based on any self-help program or group (e.g., 12-Step, SMART, Rational Recovery, etc.), but it does support use of these programs since research indicates they can be effective in helping you address addiction.
Whatever experience you have with self-help groups, the 5-Actions Program™ will nicely complement them, and offer you additional tools and resources to support your change efforts.
Is the program available in Spanish?
Closed captioning is provided in Spanish for all 100+ videos. Plus, English transcriptions of videos are available and can easily be translated into Spanish (and most other languages) using Google Translate, a free online program. We recognize the need to go beyond closed captioning and hope to provide additional Spanish accessibility in the future.
Does the program come with phone support?
Yes! This program is associated with the New Mexico Crisis And Access Line that provides you 24/7 phone support for the 5-Actions Program™. If you are in need of crisis support or help accessing resources, please call 1-855-NMCRISIS (662-7474) now.
It is also associated with the New Mexico Peer-to-Peer Warmline where you can talk with someone who has experienced challenges with substances and/or behavioral addictions and successfully addressed them in their life (some who has "been through it"). This valuable resource is available from 7:00 am – 11:30pm MT (text 6pm – 11pm). Call or text: 1-855-4NM-7100 (1-855-466-7100).
Peer Support Specialists have completed the state certified Office of Peer Recovery and Engagement Peer Program.
Who developed the 5-Actions Program™?
The program is the creation of John Fitzgerald, PhD, LPC, CAS. Dr. Fitzgerald has been on Clinical Faculty in the Department of Psychiatry at Oregon Health & Sciences University since 1998, a Licensed Professional Counselor in Oregon since 2001, and a Certified Addiction Specialist since 2006. He holds a doctoral degree in systems science and social psychology from the Systems Science Graduate Program at Portland State University where he has also held an Adjunct Faculty position since 2007. His career has been devoted to understanding addiction and its treatments, and translating that knowledge into the 5-Actions Program™.
Do you have any materials about the 5-Actions Program™ I can download or share with others?
Yes, we've created three flyers based on audience type you can use or distribute how you see fit:
What if I have a question not answered here?
You can ask a question using the Contact page.